Every meal should celebrate life. I invite you to join me as I prepare our feast to celebrate Friday Family Fun Night. Fun, food, and a family-friendly film add up to good times around our house each week.
A wealth of fresh ingredients . . .
. . . whatever will they add up to?
Here's a hint.
Food and family -- now that's my idea of FUN! ; )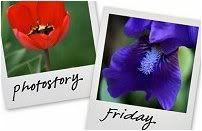 Hosted by Cecily and MamaGeek